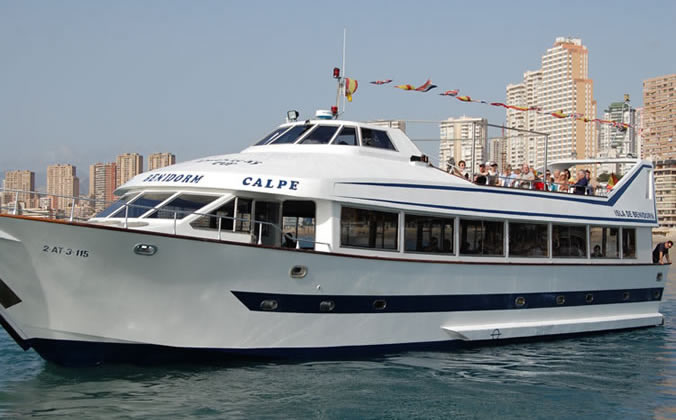 CALPE - BENIDORM
We suggest this coastal cruise with amazing views that only the Mediterranean can offer.
Travel along the Costa Blanca's coast from Calpe to Benidorm and admire Calpe's famous rock the "Peñon de Ifach" while navigating around it.
Spectacular views of the Peñon as it rises from the sea defying the elements, as well as the Albir lighthouse and the town of Altea.
Feel like an authentic sailor as you view the coastline from the sea on this mini cruise.
For further information please call 96 585 00 52 or 608 275 250. Excursiones Maritimas does not permit the sale of its tickets on line. Tickets can be purchased from your Hotel reception, local Spanish travel agent and from the Port.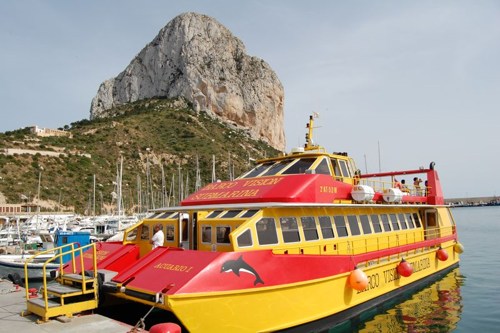 BOAT TRIP WITH SUBMARINE VIEWS
If you want that spectacular holiday photo or just love photography, then take this opportunity to enjoy a cruise around the Peñon de Ifach.
Admire the schools of fish and the meadows of Posidonia oceanica , a protected species in this area from the special viewing area aboard the boat as you sail around the Peñon de Ifach.
Click here for departure days, times and ticket sales.