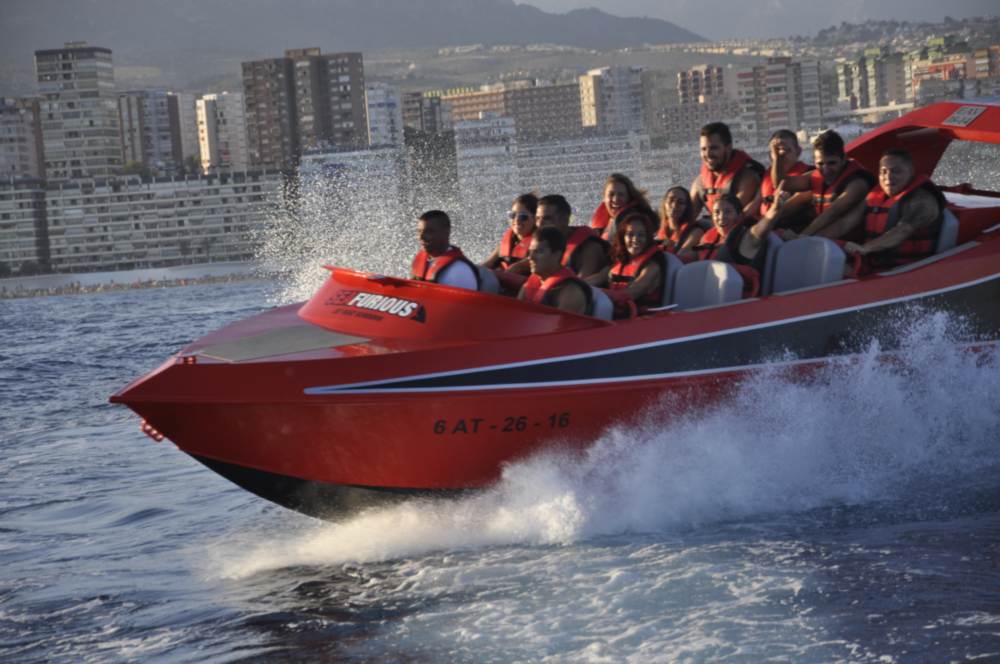 This is the ultimate holiday experience!
A white knuckle ride for thrillseakers in Calpe.
The Sea Furious Jet boat is propelled by waterjet propulsion, sucking water in and generating a propulsive thrust when the water is then forced out.
An extreme and refreshing and unforgettable 25-minute ride with spins, fishtails, power slides and speed runs.
Click here to book your jet boat ride in Calpe.